Technology is constantly evolving and you have to be updated with the latest trends and what's happening in the IT Industry on a daily basis. Because of the economic changes and the demand being IT and Infrastructure, G-CITI Campus has developed content and training that speaks to the demand of the industry.
Note: Below is an essential video on how we describe why IT Professionals should study to be an IT Technician and Server Engineer in today's digital world.
Note: Llewellyn Scholtz CEO of Genesis Community IT Initiative and IT Guru explains to us why you should study to be an IT Technician or IT Server Engineer.
The IT Technician course has been designed by G-CITI Campus to help students obtain vocational digital skills and leap directly into the workplace. G-CITI Campus has partnered with CompTIA & Microsoft to enable IT technical courses to make students industry-ready. Being a CompTIA partner, our students get international qualifications that are aligned to the industry standard. 
Who is CompTIA ?
The Computing Technology Industry Association (CompTIA) is the association representing the international technology community. Its goal is to provide a unified voice, global advocacy and leadership, and to advance industry growth through standards, professional competence, education and business solutions. It is considered one of the IT industry's top trade associations.
Apart from being a CompTIA Partner and offering global qualifications, we are also an Authorized Certiport Testing Center. 
We have carefully customized our modules to create IT Technician and IT Server Engineer courses, where students, at the end of these modules, undertake globally recognised exams.  
Below we have outlined a breakdown of our modules for both IT Technician and IT Server Engineer.
IT Technician and IT Server Engineer Modules
CompTIA IT Fundamentals U61 (Unit 61) IT Technician and Server Engineer Module.
The CompTIA IT Fundamentals module validates your skills as a system support specialist, and gets your foot in the door to a successful IT career.
MTA Networking Fundamentals (Microsoft Technology Associate) IT Technician and Server Engineer Module.
Our Students are prepared with general networking concepts and the technologies. Our students also receive some hands-on experience with Windows Server, Windows-based networking, network management tools, DNS, TCP/IP, names resolution process, and network protocols and topologies when they complete their Networking Fundamentals module.
MTA Security Fundamentals (Microsoft Technology Associate) IT Server Engineer Module.
Security Fundamentals module tests your knowledge of physical security, Internet security, operating system security, network security and software security. 
MTA Server Administration Fundamentals (Microsoft Technology Associate) IT Server Engineer Module.
The Server Administration module prepares our students for working on a Windows Server, Windows-based networking, Active Directory, account management, and system recovery tools and concepts. The knowledge acquired through the Networking Fundamentals and Security Fundamentals modules becomes helpful to students when they complete Windows Server administration fundamentals.
NetaCAD CYber Security Module
Students learn how to protect their personal privacy online while gaining additional insight on the challenges companies, and governmental and educational institutions face today.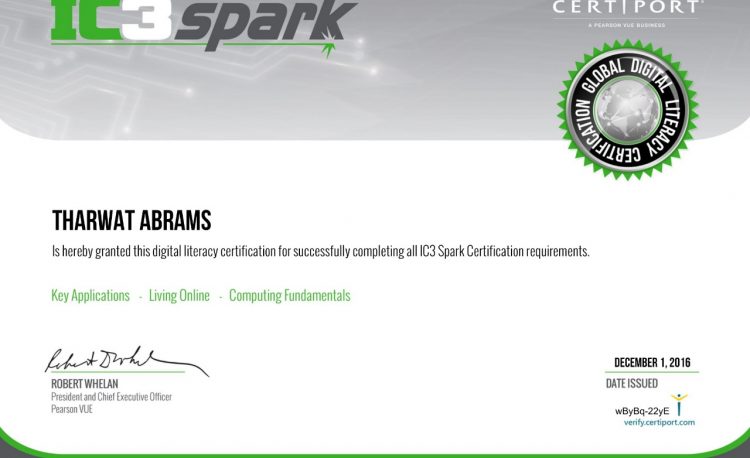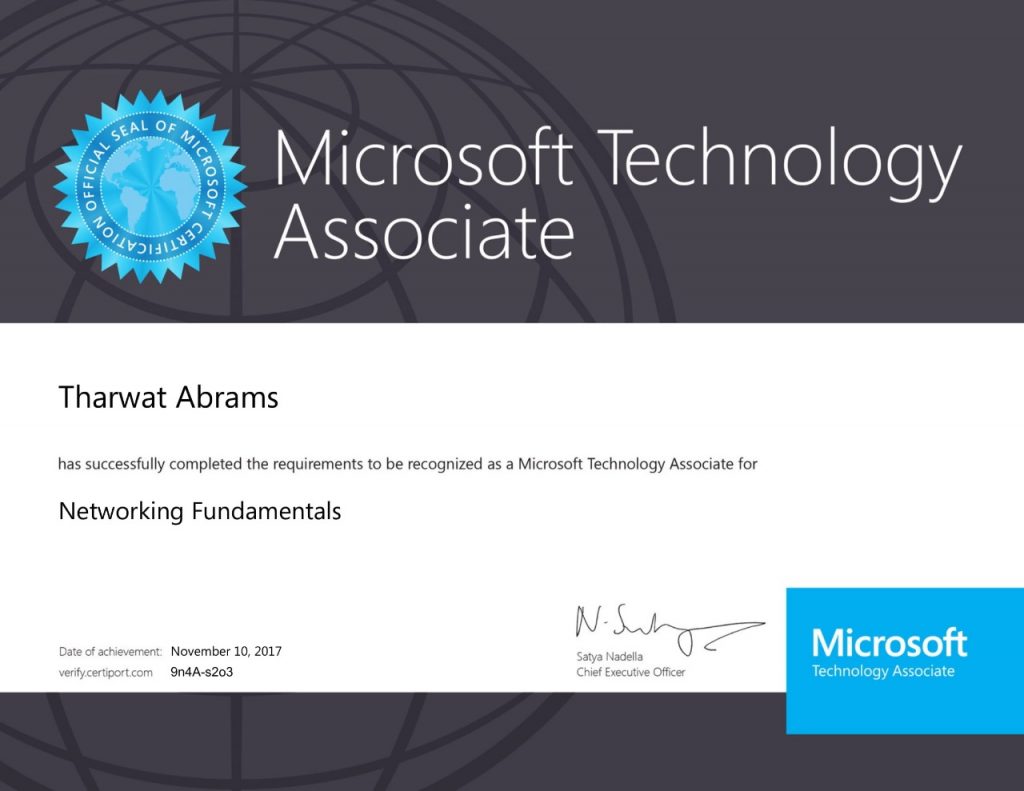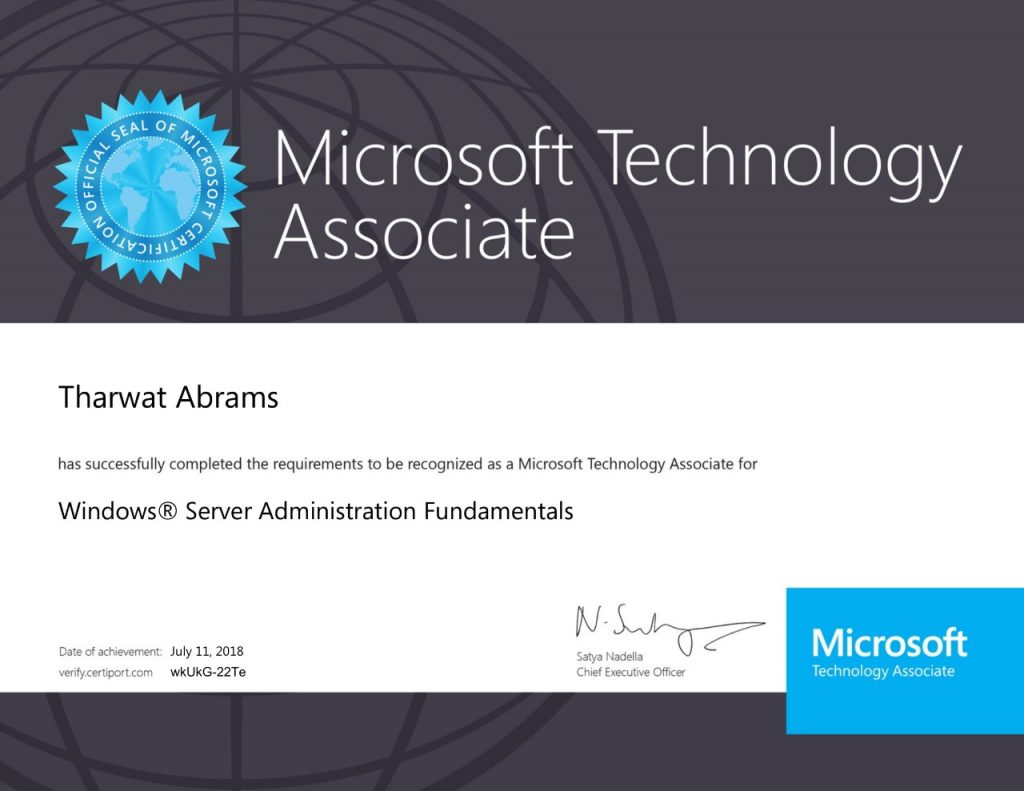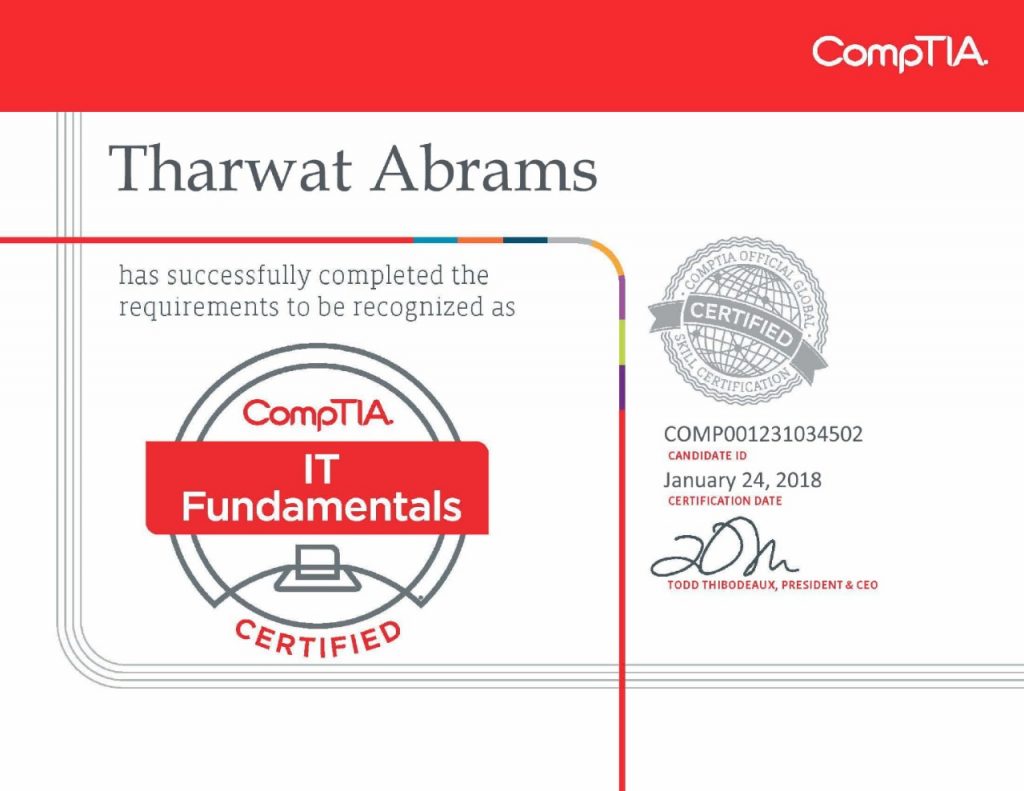 Certiport is dedicated to helping people succeed through certification. Our globally recognized credentials are aimed at enhancing individual productivity, marketability, and value.
Certiport, a Pearson VUE business, was established in 1997 and is now the leading provider of certification exam development, delivery, and program management services. Certiport exams are delivered through an expansive network of over 14,000 Certiport Authorized Testing Centers worldwide.
Certiport delivers more than three million exams each year through the secondary, post-secondary, workforce, and corporate technology markets in 148 countries and 26 languages.
Certiport works with industry-leading certification providers to bring their programs successfully to market. With particular expertise in academia, we are able to create a unique go-to-market plan that drives global program performance. Certiport manages a sophisticated portfolio of leading certification programs.
Our Students undertake Microsoft Technology Associate Exams through the Certiport portal.
Testimonials - Students that obtain employment 2 months after their studies.