With the technological advancement of infrastructure within the 4th Industrial Revolution, we have seen that the need for digital content and curating content online is demanded. The Internet without digital content is mundane! Let me rephrase … "The Internet without Digital Content is like a skeleton!" The world today is captured by user experience, and elegant user interfaces!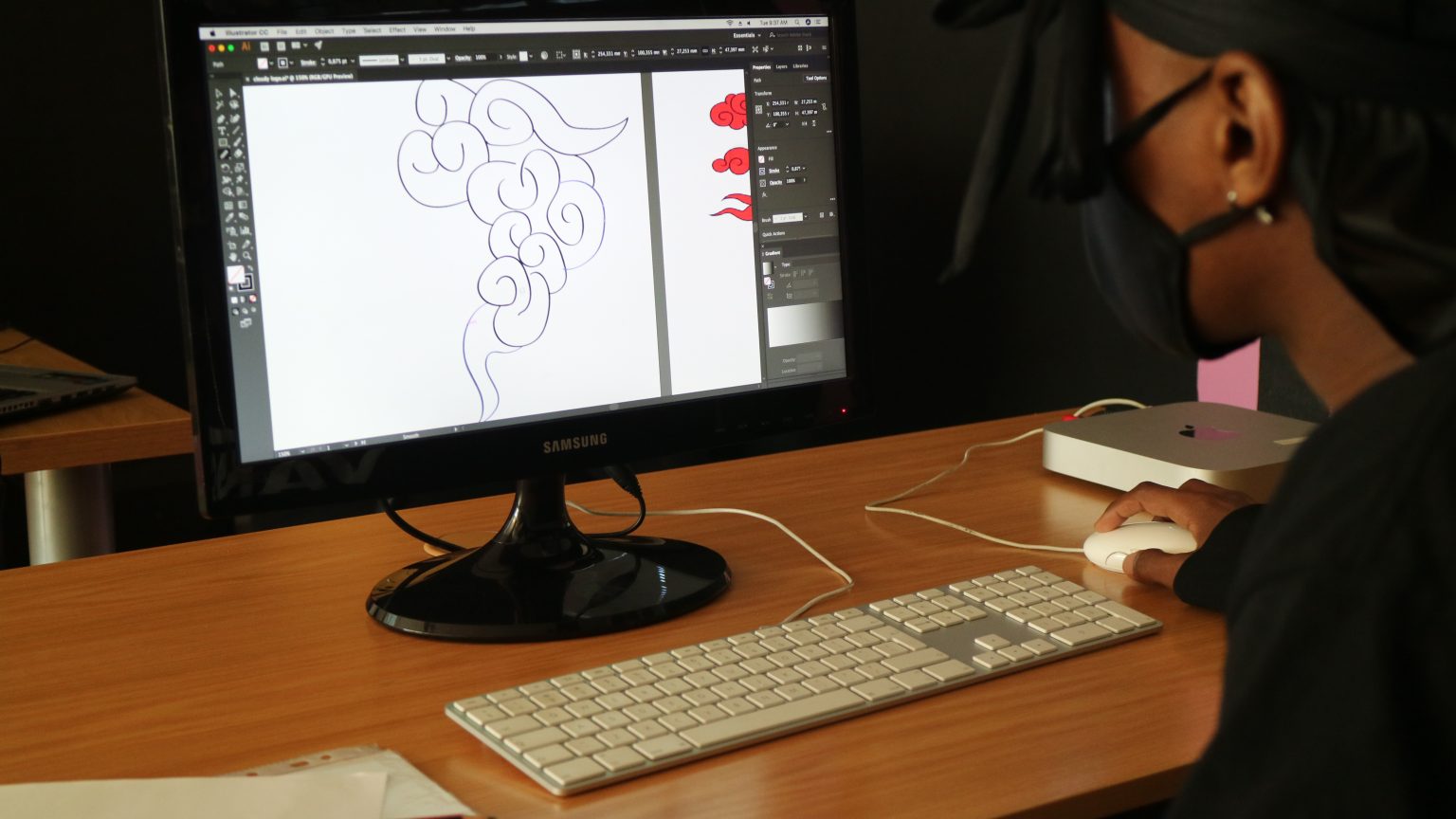 As more and more people begin to use the web everyday, the percentage of people who use the web for product and service research is continually increasing. This means that a company's website will typically be the first thing about that company that a potential customer interacts with.
If users do not immediately like what they see on your company's website, there is a good chance they will just move right along to the next site offering the same or similar services and products. In addition, it is the quality content on your site that is going to draw a potential customer there to begin with and it is your position as a helpful, authoritative source in your industry that is going to build trust with those potential customers. Ultimately, we are talking about conversion rates, sales, profits. Content development is a powerful tool when utilized correctly and can help companies succeed in the big world of online marketing.
Apart from a Web Designer, a company needs a Graphic Designer to design artwork and prototypes that is appealing for the end user! In this blog we will refer to Graphic Designer as a Digital Content Developer!
For Graphic Designers, a career-move into digital design makes sense. The shift to online platforms for almost all traditional media means skilled designers with an eye for the digital are in high demand. Almost all modern graphic design is done digitally using programs like Adobe Photoshop, InDesign and Illustrator.
Most conventional media is moving online, particularly those that rely in large part on graphic design. Magazines, newspapers, television and in particular advertisers are all moving to the internet.
Therefore the need of Graphic Designers aka Digital Content Developers are needed!
Note: Below is an essential video on how we describe why individuals should study to be Graphic Designers and multimedia Designers in today's digital world.
The Graphic Design course has been designed by G-CITI Campus to help students obtain vocational digital skills and leap directly into the workplace. G-CITI Campus has partnered with Adobe & Certiport to enable Graphic Design courses to make students industry-ready. Being a Certiport partner, our students receive global qualifications that are aligned to the industry standard.
Who is Adobe?
Adobe is an American software company. Officially known as Adobe Systems, the company is known for its multimedia and creativity software products. Popular products include Photoshop, Acrobat Reader, and Adobe Creative Cloud.

Certiport is dedicated to helping people succeed through certification. Our globally recognized credentials are aimed at enhancing individual productivity, marketability, and value. 
Certiport, a Pearson VUE business, was established in 1997 and is now the leading provider of certification exam development, delivery, and program management services.  Certiport exams are delivered through an expansive network of over 14,000 Certiport Authorized Testing Centers worldwide.
Certiport delivers more than three million exams each year through the secondary, post-secondary, workforce, and corporate technology markets in 148 countries and 26 languages.
Certiport works with industry-leading certification providers to bring their programs successfully to market. With particular expertise in academia, we are able to create a unique go-to-market plan that drives global program performance.  Certiport manages a sophisticated portfolio of leading certification programs.
Our Students undertake Adobe exams through the Certiport portal.
Below we have outlined a breakdown of our modules for both Graphic Design and multimedia courses.
Graphic Design Modules
IC3 Digital Literacy Certification
Technology has become a part of our everyday lives, and understanding how to function in environments that require the use of computers and the Internet is more critical now than ever before. So, whether you plan to pursue a career in IT, or simply become more effective with technology, IC3 Digital Literacy Certification is the place to start.
Project Management Fundamentals
Explain the fundamentals of project management. Implement project administration processes according to requirements. Participate in the estimation and preparation of a project budget and monitor and control variances. Provide assistance in implementing and assuring project work meets quality requirements
Intro to Business Entrepreneurship
Entrepreneurship is the art of starting a business, basically a startup company offering creative product, process or service. We can say that it is an activity full of creativity. … Some political economists regard leadership, management ability, and team building skills to be the essential qualities of an entrepreneur.
Intro to Business Communication
Business communication is used to promote a product, service, or organization; to relay information within the business; or to deal with legal and similar issues. Failures of human communication can become amplified in professional settings.
Intro to Digital Marketing
Digital Marketing is the term used for the targeted, measurable, and interactive marketing of products or services using digital technologies to reach the viewers, turn them into customers, and retain them.
Adobe Photoshop
Adobe Photoshop is a critical tool for designers, web developers, graphic artists, photographers, and creative professionals. It is widely used for image editing, retouching, creating image compositions, website mockups, and adding effects. Digital or scanned images can be edited for use online or in-print.
Adobe InDesign
Adobe InDesign is the industry-leading layout and page design software for print and digital media. Create beautiful graphic designs with typography from the world's top foundries and imagery from Adobe Stock. Quickly share content and feedback in PDF. Easily manage production with Adobe Experience Manager. InDesign has everything you need to create and publish books, digital magazines, eBooks, posters, interactive PDFs and more.
Intro to UI / UX
User interface design (UI) is commonly defined as the process of designing the visual look of the product and the functionality of the interaction. In this activity, students will be introduced to user experience (UX) and user interface (UI) design, the role of designers, and the design process.
Adobe Illustrator
Adobe Illustrator is a professional vector-based design and drawing program. Used as part of a larger design workflow, Illustrator allows for the creation of everything from single design elements to entire compositions. Designers use Illustrator to create posters, symbols, logos, patterns, icons, etc.
Fundamentals of CorelDraw
Coreldraw is vector-based designing software that is used for creating logos, flexes, brochures, invitation cards and any kind of vector designing based on the lining. … It was developed by Corel Corporation so it is also known as Corel's Graphic Suite.
Mobile App Dev Fundamentals
Mobile application development is the process of creating software applications that run on a mobile device, and a typical mobile application utilizes a network connection to work with remote computing resources.
Intro to UI / UX
User interface design (UI) is commonly defined as the process of designing the visual look of the product and the functionality of the interaction. In this activity, students will be introduced to user experience (UX) and user interface (UI) design, the role of designers, and the design process.
As many students from tertiary institutions lack experiential learning and industry exposure, finding employment is extremely difficult. G-CITI Campus has created an Industry Graphic Design Job Readiness Program that prepares youth for the workplace, and ultimately receives a personal letter from the CEO in endorsing their practical experience. The industry exposure is where students go to a company and meet Graphic Design Professionals, resulting in them learning best practices within the field of Design and Creativity.
Our Graphic Design creative courses create a new entry point to help those who have little to no practical experience get into the career field and can be the first step towards becoming a Visual Design Specialist.
Also, global certifications offered by G-CITI Campus equalizes the educational playing field, where our G-CITI students can compete with students from Academy of Digital Arts, Red and Yellow Academy and CPUT, on an employability level. 
All Adobe courses are divided into 2 categories: Intermediate Level (ACA) and Advance Level (ACE).
The Adobe Certified Associate (ACA), soon to be called Adobe Certified Professional, certification is an industry-recognized credential that effectively validates one's expertise in the Adobe Creative Cloud suite.
What is ACE?
Adobe Certified Expert (ACE) Adobe Certified Expert (ACE) certification demonstrates professional-level skills and expertise with one or more of Adobe's graphic design or digital communication products.
Did you know that Graphic Design is instrumental in keeping any organization / business branding alive? As Graphic Design staff, you will be called upon to assess and give input for marketing purposes, set up and design marketing material, revise branding strategies, and much more.
If you decide to continue on to more advanced Graphic Design positions, we recommend that you complete the Adobe Certified Expert Level.
To find out more about what G-CITI Campus offers and how you can enrol for our Graphic Design courses, visit our creative school and fill in our contact form and one of our staff members will make an appointment with you to discuss your future as an Graphic Designer at G-CITI Campus! Your Future is Digital with us!