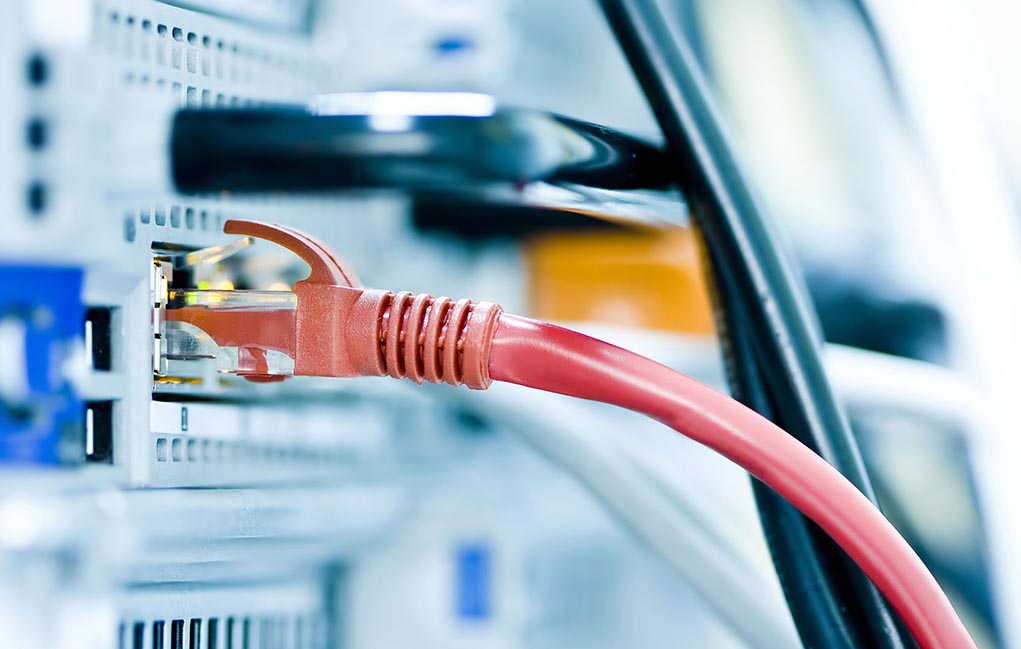 CompTIA N+ ( Network Technician)
The CompTIA Network+ (N10-008) certification is a global credential that validates the skills needed to design, manage, and troubleshoot wired and wireless devices. This certification covers the fundamental aspects of networking, including protocols, network infrastructure, network troubleshooting, and network security. It is widely recognized in the IT industry as a benchmark for initial networking jobs. This certification is used by industries to ensure their IT professionals have the ability to deploy, maintain, support, and operate networks. The Network+ (N10-008) certification establishes a professional's understanding of network hardware, installation, and troubleshooting, providing a solid foundation for advancement in IT/network careers.
Course Categories: Global Certification from
COMPTIA 
Delivery Model: Online
Field: Information Technology
About the Course
The CompTIA Network+ course builds on your existing user-level knowledge and experience with personal computer operating systems and networks to present the fundamental skills and concepts that you will need to use on the job in any type of networking career. If you are pursuing a CompTIA technical certification path, the CompTIA A+ certification is an excellent first step to take before preparing for the CompTIA Network+ certification.
The CompTIA Network+ course can benefit you in two ways. It can assist you if you are preparing to take the CompTIA Network+ examination (Exam N10-007). Also, if your job duties include network troubleshooting, installation, or maintenance, or if you are preparing for any type of network-related career, it provides the background knowledge and skills you will require to be successful
Mode of delivery: Distance learning
Subjects:
CompTIA  N+  (N10-008) 
Course Objectives
After completing this course, students will be able to:
Identify basic network theory concepts and major network communications methods.
Describe bounded network media.
Identify unbounded network media.
Identify the major types of network implementations.
Identify TCP/IP addressing and data delivery methods.
Implement routing technologies.
Identify the major services deployed on TCP/IP networks.
Identify the infrastructure of a WAN implementation.
Identify the components used in cloud computing and virtualization.
Describe basic concepts related to network security.
Prevent security breaches.
Respond to security incidents.
Identify the components of a remote network implementation.
Identify the tools, methods, and techniques used in managing a network.
Describe troubleshooting of issues on a network
Course Outline
Lesson 1: Network Theory
Networking Overview
Network Standards and the OSI Model
Network Types
Identify Network Configurations
Data Transmission Methods
Lesson 2: Bounded Network Media
Copper Media
Fiber Optic Media
Bounded Network Media Installation
Noise Control
Lesson 3: Unbounded Network Media
Wireless Networking
Wireless Network Devices and Components
Install a Wireless Network
Lesson 4: Network Implementations
Physical Network Topologies
Logical Network Topologies
Ethernet Networks
Network Devices
VLANs
Lesson 5: TCP/IP Addressing and Data Delivery
The TCP/IP Protocol Suite
IPv4 Addressing
Default IP Addressing Schemes
Create Custom IP Addressing Schemes
IPv6 Address Implementation
Delivery Techniques
Lesson 6: Routing
Enable Static Routing
Implement Dynamic IP Routing
Lesson 7: TCP/IP Services
Assign IP Addresses
Domain Naming Services
TCP/IP Commands
Common TCP/IP Protocols
Lesson 8: WAN Infrastructure
WAN Basics
WAN Connectivity Methods
WAN Transmission Technologies
Unified Communication Technologies
Lesson 9: Cloud and Virtualization Technologies
Virtualization
SAN Implementations
Cloud Computing
Lesson 10:Network Security Basics
Introduction to Network Security
Vulnerabilities
Threats and Attacks
Authentication Methods
Encryption Methods
Lesson 11: Preventing Security Breaches
Physical Security Controls
Network Access Controls
Install and Configure Firewalls
Harden Networks
Intrusion Detection and Prevention
Educate Users
Lesson 12: Responding to Security Incidents
Incident Management and Response
Basic Forensic Concepts
Lesson 13: Remote Networking
Remote Network Architectures
Remote Access Networking Implementations
Virtual Private Networking
VPN Protocols
Lesson 14: Network Management
Network Monitoring
Configuration Management Documentation
Network Performance Optimization
Lesson 15: Troubleshooting Network Issues
Network Troubleshooting Models
Network Troubleshooting Utilities
Hardware Troubleshooting Tools Common Connectivity Issues
Troubleshoot Security Configuration Issues
Troubleshoot Security Issues
Admission Requirements
Accreditation Status
Assessment Details
Course Fee
COMPTIA NETWORK+ PROVES YOU HAVE THE SKILLS REQUIRED TO MANAGE TODAY'S NETWORKS
What Skills Will You Learn?
Explain basic networking concepts including network services, physical connections, topologies and architecture, and cloud connectivity
Explain security concepts and network attacks in order to harden networks against threats
Explain routing technologies and networking devices; deploy ethernet solutions and configure wireless technologies
Troubleshoot common cable, connectivity and software issues related to networking
Monitor and optimize networks to ensure business continuit