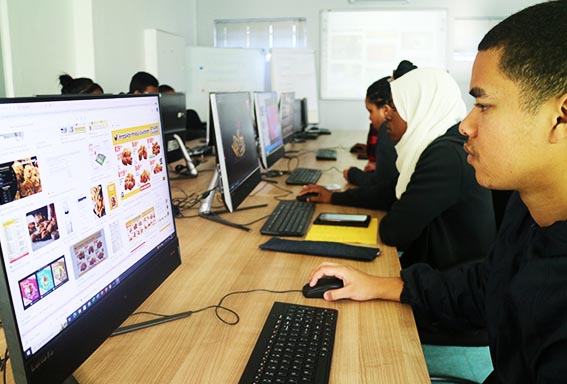 Accredited Computer Skills Program
This 18 SAQA Level 3 Accredited Skills training course empowers individuals to become competent in Microsoft Word, Microsoft Excel, and Microsoft PowerPoint. It also empowers individuals to understand how the internet works and composing emails in Microsoft Outlook. The number of SAQA Credits has been extracted from the End User Qualification, for the purpose of quality training and ensuring that candidates are job-ready, simultaneously increasing the possibility of employment through accredited training. This training program will further motivate individuals with their credentials to pursue the full qualification as listed below.
Course Categories: Accredited Course Learning from the MICTSETA NQF Level 3 qualification
Delivery Model: Face to Face
Field: Information Technology
About the Course
What is covered:
Describe the concepts of Information and Communication Technology (ICT) and the use of its components in a healthy and safe manner.

 Use a Graphical User Interface (GUI) based spreadsheet application to create and edit spreadsheets. 

Use a Graphical User Interface (GUI) based word processor to format documents.

Use a Graphical User Interface (GUI) based web browser to search the internet. 

Use electronic mail to send and receive messages. 
Admission Requirements
Accreditation Status
Assessment Details
Course Fee